Info
Order now!
Volume 1

Clicking on the video icon opens the video directly. If you scan the QR code on the right side you can play the video on your smart phone

Video 1: Organ Shoes, Sitting Position, Keyboard Overview, Finger Placement, Hand Position, First Pedal Playing
Video 2: Playing on Two Manuals, Pedal Technique, Thumb Crossing
Video 3: Invent Pieces, Minor Key, Right and Left Hand Exercises, 2 Octave Scale
Video 4: G Major Scale, Velocity Exercises, F major Scale, Phrasing
Video 5: Pedal Technique: (Foot Crossing Above and Below, Silent Change, Toe and Heel Playing), Legato/Staccato
Video 6: Legato Playing of Repeated Notes, Triplets, Improvisation, Transposition
Video 7: B-flat Major Scale, Improvisation (Cantabile), Pedal Technique (Outer Side)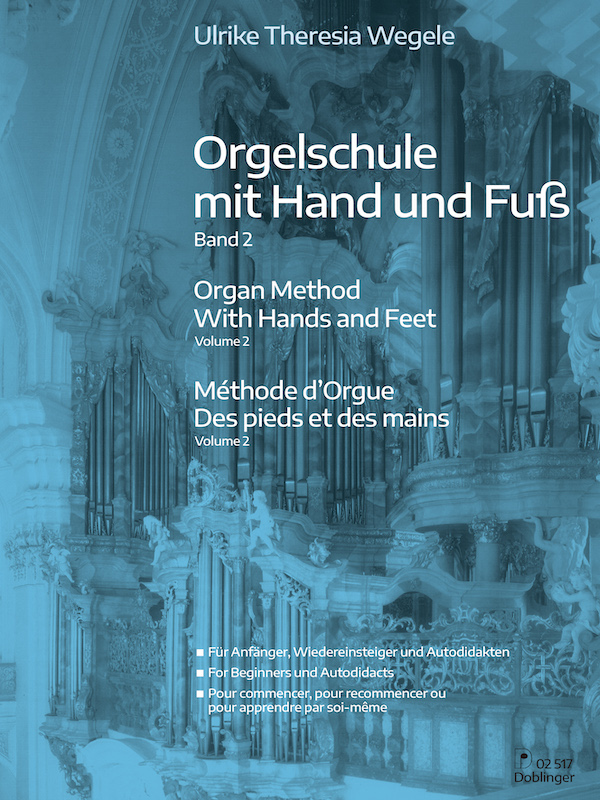 Info
Order now!
Volume 2

Video 8: Articulation, Chromatics, 2 against 3
Video 9: Using the Expression Pedal, Independent Studying of New Pieces
Video 10: Improvisation (Constant Motion), Cadences, Ornaments
Video 11: Improvisation in different Time and Key Signatures, Improvisation (Recitativo Style), Legato Playing in Note Repetitions, Legato Thirds
Video 12: Improvising a Partita, Phrasing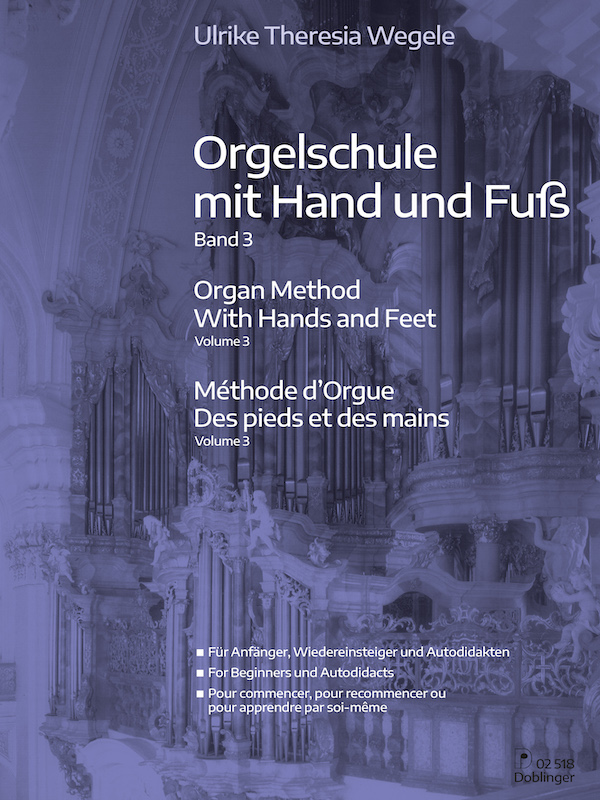 Info
Order now!
Volume 3

Video 13: Ordentlicher Fortgang, Rhythmic and Melodic Ostinato
Video 14: Inegalité, Early Fingerings, Spanish Ornaments
Video 15: Pedal Articulation, Inegalité, Notes Communes
Video 16: Dernier Kyrie Plein Chant, Récit, Lombard Rhythm
Video 17: Mixed Articulation, Legato Playing